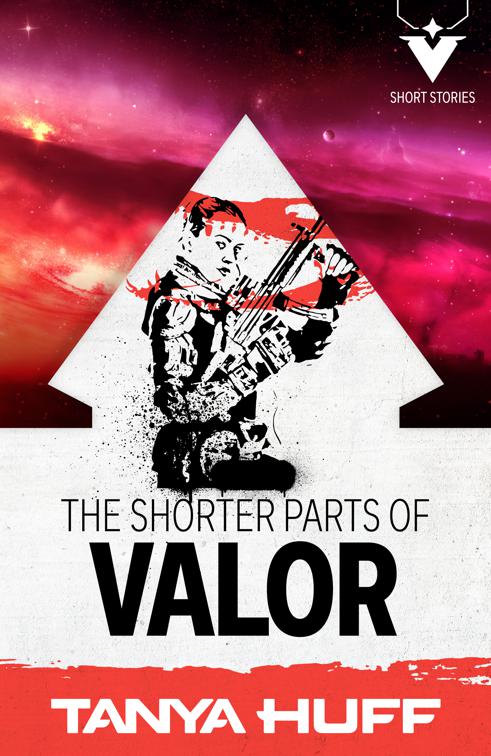 The Shorter Parts of Valor, Confederation of Valor
A collection of stories from bestselling author Tanya Huff's Confederation universe, including both previously published and never-before-seen works, and the author's own wry and insightful commentary. Read on for stories featuring

• Torin Kerr's not-quite-standard field promotion to sergeant—just in time to lead a recon team through a captured planet with a secret…

• A grueling struggle fought from low-tech battlements and city walls, where Torin's lieutenant has a dangerous taste for heroics…

• A glimpse under the head plates of Heavy Gunner Deena Harmin, who finds her squad pinned down behind enemy lines and must push the boundaries between human and machine to give them a chance…

• A colony facing unnatural ruin, where Torin Kerr must choose what to believe—and what to report…

• Torin, Werst, Ressk, and the rest of the team following the third Peacekeeper book, where the crew faces down a ship that looks like Big Yellow, but heralds a new and even more surprising sentient encounter…

Brimming with Huff's signature mix of grit, loyalty, and enough daring to move planets, each story presents a new window into a universe beloved of thousands, where courage and quick thinking make the difference between survival—and disaster.
JABberwocky Literary Agency, Inc.